2018 DENVER PUMPKIN PATCH GUIDE
Yay! It's finally that time of year again. Pumpkin patches are such a great way to have some family fun! Here are pumpkin patches in Denver and in Denver Metro for you to choose from!
Editor's Note: The prices listed below are admission prices. In most cases there will be an additional cost to purchase pumpkins, food, drinks and kids games at any of the below locations.
---
ANDERSON FARMS
Location: 6728 County Rd 3 1/4, Erie, CO 80516
Dates: September 19th - October 31st
Hours: Vary by day. View schedule online
Cost: $12 weekdays / $18 weekends (Group discounts available)
Purchase Tickets Online
Anderson Farms features 30 acres of pumpkins and over 70 different varieties of pumpkins, squash and gourds with pumpkins priced from $2 – $12. You reach their pumpkin patch on a wagon pulled by an antique Oliver tractor.
Anderson Farms also includes many family friendly activities such as pumpkin launching, barnyard 500 pedal karts, pumpkin creek gem mining, haunted hay rides, zombie paint ball, mine Cars, barrel Train, "Krazy" Rainbow Maze, tire mountain and farm animals and more. In 2018 Anderson Farms added a "Combine Slide Playground" and GIANT Jump Pads!
---

COLORADO PUMPKIN PATCH
Location: 17405 Walden Way, Colorado Springs, CO 80908
Dates: September 22 - October 31
Hours: View Schedule Online
Cost: $9.50 – $11
Colorado Pumpkin Patch offers a Pick-Your-Own pumpkins area, a straw bale pyramid, straw maze, target shooting bale or pumpkins, a petting zoo, pony rides, hay rides, and more.
---

COTTONWOOD FARMS
Location: 1535 N 75th St, Boulder, CO 80303
Dates: September 22 - October 31
Hours: 10am – 6pm
Cost: Free
Cottonwood Farms offers a Pick-Your-Own pumpkin patch, accessible by riding on one of their red wagons. The farm also features a corn maze, straw bale maze, hay rides, live animals, and more.
---

DENVER BOTANIC GARDENS @ CHATFIELD FARMS
Location: 8500 W Deer Creek Canyon Rd, Littleton, CO 80128
Dates: October 12th - October 14th
Hours: 9am – 5pm
Pumpkin Festival Cost: $4 – $10; Free for Children 2 & Under
Purchase Tickets Online
Denver Botanic Gardens at Chatfield Farms gives you the opportunity to pick your perfect pumpkin at their Pumpkin Festival with a massive pumpkin patch, corn maze adventure, family and children's activities, live music, over 30 local craft and artisan booths, food, beer and wine vendors, pony rides, hay rides, a jumping pillow and more.
---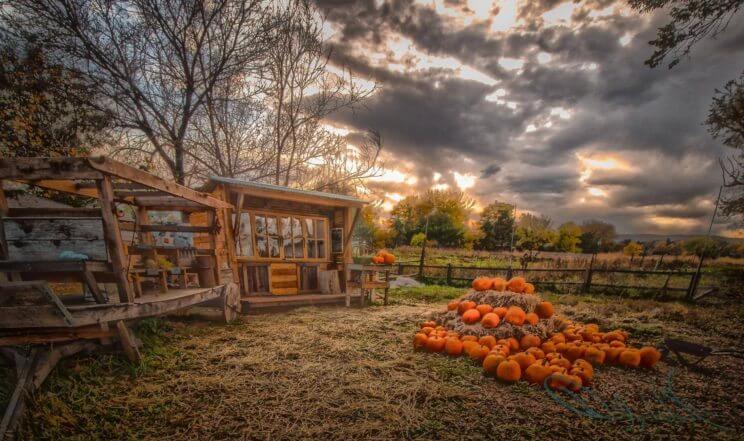 EVERITT FARMS
Location: 9400 W Alameda Ave, Lakewood, CO 80226
Dates: September 29th - Whenever The Pumpkins Are Out!
Everitt Farms, locally owned and operated by Derek and Kamise Mullen, features a pumpkin patch and market during the fall season. Everitt Farms attempts to create a local economy that provides all goods essential to life such as food, dry goods, clothing and more, within a 5 mile radius of your home.
**The Everitt Farms pumpkin patch is not a "pick your own patch." Everitt Farms harvests the pumpkins and brings them to their farm stand.
---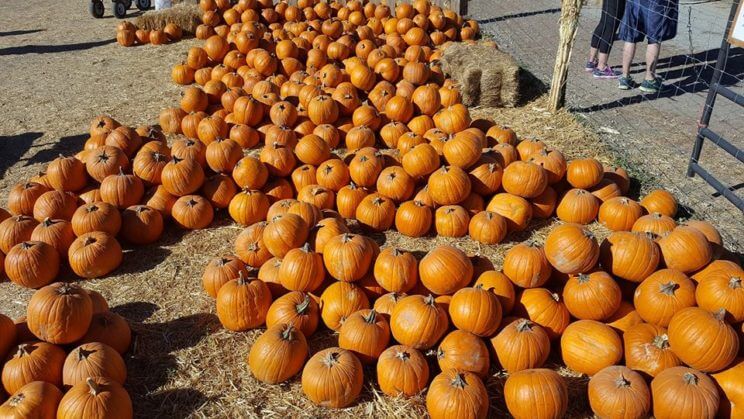 FLAT ACRES FARM
Location: 11321 Dransfeldt Rd, Parker, CO 80134
Dates: September 22 - October 31
Hours: 10am – 6pm
Cost: $5 – $11; Free for Children 2 & Under
Flat Acres Farm is Douglas County's newest locally owned and operated family farm. Flat Acres Farm includes a pumpkin patch, a giant bale maze, a haunted maze, petting zoo, and family-friendly activities such as a giant jenga games, cornhole boards, duck races, bounce houses, giant swing set and much more.
---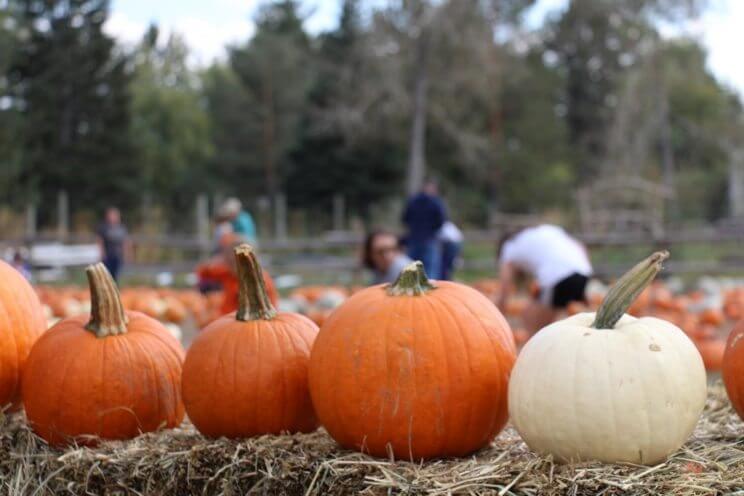 FOUR MILE HISTORIC PARK
Location: 715 S Forest St, Denver, CO 80246
Dates: October 6 - 7
Hours: 10am – 4pm
Cost: Free
Four Mile Historic Park is offering its pumpkin patch during their annual Pumpkin Harvest Festival. The festival is an 'old-time' fall festival featuring activities such as building your own scarecrow, selecting the perfect pumpkin from the patch, dancing to live music, playing pioneer games, and more.
Historic demonstrations and tours of the Four Mile House Museum will highlight how families lived and prepared for the season during the late 1800s with horse-drawn wagon rides, food vendors and a beer garden.
---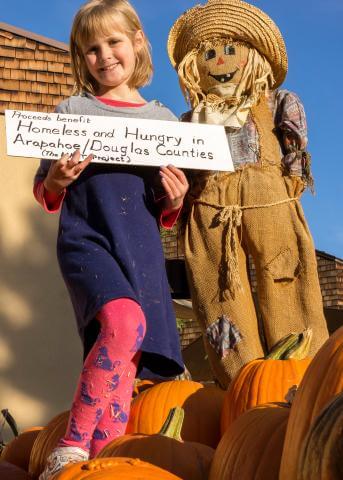 GOOD SHEPHERD PUMPKIN PATCH OF CENTENNIAL
Location: 8545 E Dry Creek Rd, Centennial, CO 80112
Dates: October 6th - October 31st
Hours: 10am – 7pm
Volunteer Online
Each year, Good Shepherd Episcopal Church brings in thousands of pumpkins for sale in a fun, family-friendly setting, to raise funds for area programs for the homeless and hungry. Come to the Pumpkin Patch to shop for pumpkins, enjoy good fellowship, and support this ministry. All proceeds from pumpkin sales go directly to five area organizations that serve the homeless and hungry right in Centennial.
---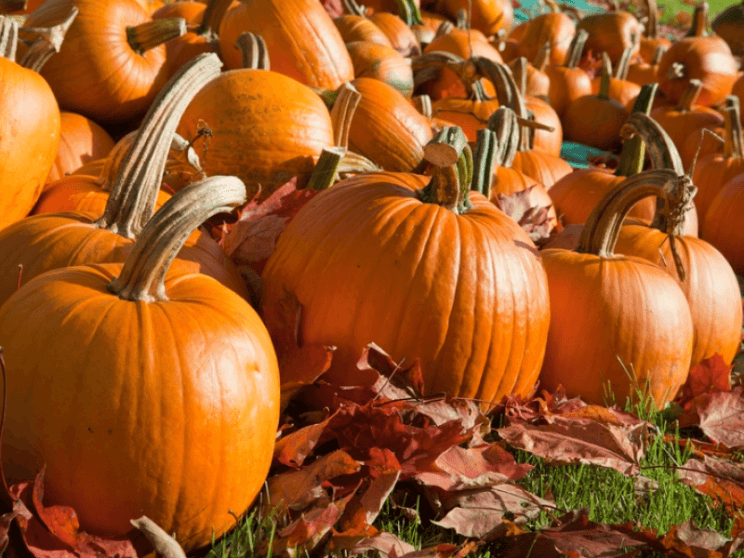 HILL'S HARVEST
Location: 3225 E 124th Ave, Thornton, CO 80241
Dates: September 23 – October 31
Hours: Monday – Saturday 10am – 6pm; Sunday 10am – 5pm
Cost: Free
Hill's Harvest gives you the choice of going through their pumpkin patch and picking out your own pumpkins or picking one from those that have been brought in from the field. They also offer Pie Pumpkins, Wee-Be-Littles, gourds, and pumpkins of all sizes: small, medium, large as well as jumbo and giant pumpkins for making Jack-O Lanterns.
For your Fall Decorative needs, they have many varieties of colorful gourds, Indian corn, straw bales, and corn stalks. Fall is the time for making pumpkin bread, cookies and pies and they have many pie pumpkins to select from.
They will even give you instructions on how to prepare a pie pumpkin for using in your favorite recipe or how to freeze for future use.
---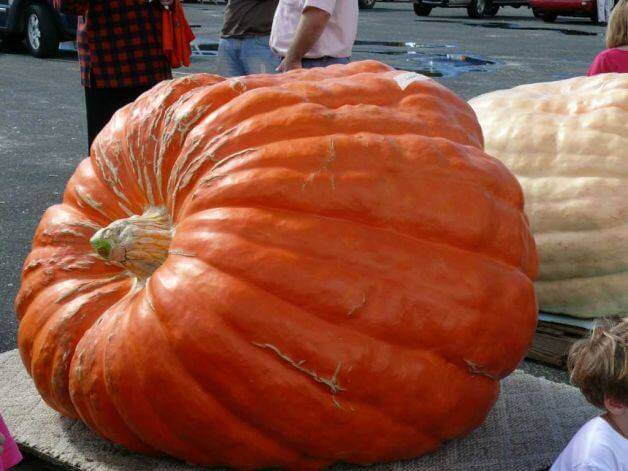 Photograph courtesy of ©Jared's Nursery Gift and Garden Center
JARED'S NURSERY GIFT & GARDEN CENTER
Location: 10500 W Bowles Ave, Littleton, CO 80127
Date: September 29, 2018
Hours: 11am-5pm
Cost: Free
Jared's Nursery Gift & Garden Center will feature pumpkin harvesting at its 12th Annual Jared's Giant Pumpkin Festival and Weigh-Off. The festival is the largest pumpkin weigh off in the state of Colorado.
The festival will include a 100′ pumpkin drop off, a pumpkin weigh off, live music, beer, inflatable games for kids, food vendors, a straw maze, and over $5,000 of prizes.
---
MAIZE IN THE CITY
Location: 10451 McKay Rd, Thornton, CO 80233
Dates: September 28 - October 31
Hours: Monday – Thursday 10am – 6pm, Friday – Sunday 10am – 8pm
Cost: Pumpkin field & playground are free; Corn maze from $9-$12
Contact us for a special discount especially for our clients and followers!
Maize in the City features a free pumpkin field with pumpkin prices determined by the size and type of pumpkin selected. Prices range from $1 to $20, or more.
They typically have a variety of specialty items: Cinderella Pumpkins, White Pumpkins, Cotton Candy Pumpkins, Fall Squash, Pie Pumpkins, Mini Pumpkins, Large and Small Indian Corn, Small Gourds, Bird House & Swan Gourds.
The site also sells Hay Bales and Corn Stalks. All stock for the season is typically full in mid October. Other attractions available: crazed corn maze, mini maze, petting zoo, pony rides, playground, jumpy castles and more!
---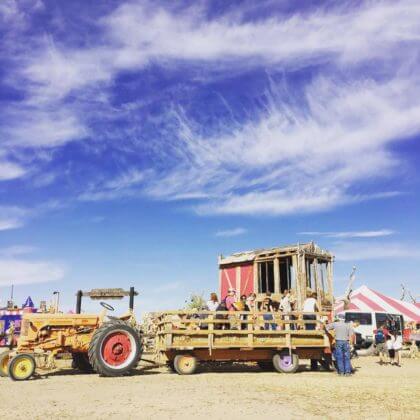 MILE HIGH FARMS
Location: 11 Cavanaugh Rd, Bennett, CO 80102
Dates: September 29th - October 28th
Hours: 10am – 6pm
Cost: $10 – $14; Free for Children 3 & Under
Purchase Tickets Online
Mile High Farms is one of the best "bangs for your buck" in terms of what you get for admission. Included in admission are: 2 corn mazes, hay ride to and from the pumpkin patch, bounce castles, corn pits, unlimited barrel cart rides, stage performances, a playground, and additional special events. Pumpkins, food, and face painting are all available as well at an additional charge!
---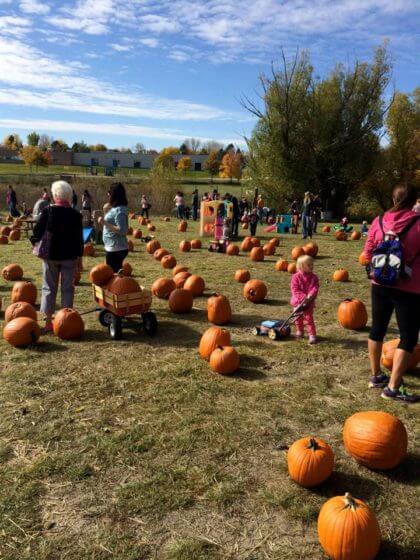 MUELLER'S LITTLE FARM
Location: 6190 W Bowles Ave, Littleton, CO 80123
Dates: Last 3 weekends of October, please confirm dates with Mueller's Farm
Hours: 10am – 4pm
Cost: Free
Mueller's Little Farm hosts their pumpkin patch during the last three weekends of October. There is no admission fee, free parking, plenty of pumpkin varieties, lots of home-baked goods, drinks, coffee, cider, magic show, toys, slides, hay bale pyramid, and chickens to feed. Pumpkins range from $4-$14. Jumbo crazy big pumpkins available too.
---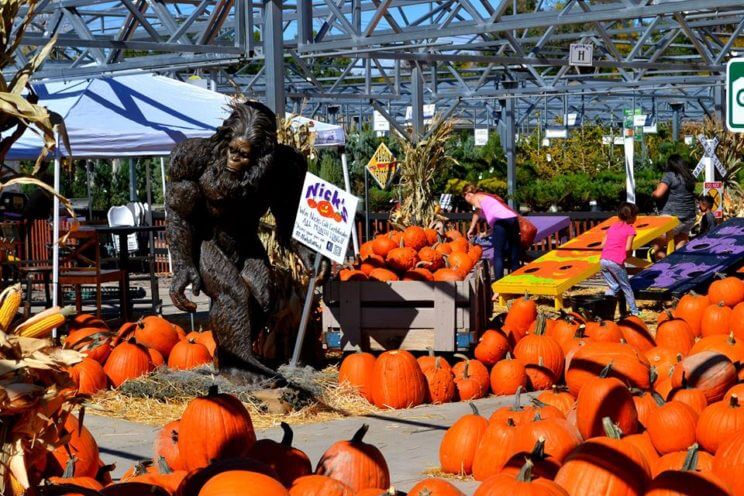 NICK'S GARDEN CENTER & FARM MARKET
Location: 2001 S Chambers Rd, Aurora, CO 80014
Dates: September 29th - October 31st
Hours: Monday – Saturday 8am – 6pm, Sunday 9am – 5pm
Cost: Free
Nick's Garden Center & Farm Market transforms into a giant pumpkin patch complete with tons of pumpkins for purchase and an array of fun activities during the month of October.
Activities include Nick's Garden Express train ride , jumping castles, a pedal kart track, the Tunnel of Terror, Professor Pumpkin, a straw maze, an assortment of games and festive photo opportunities and more. Additionally they will be hosting a special Pumpkin Weigh Off event on Oct. 1st from 12pm to 4pm.
---

ROCK CREEK FARM
Location: 2005 S 112th St, Broomfield, CO 80020
Dates: September 30 – October 31, 2017
Hours: 9am – 6:30pm
Cost: Free
Rock Creek Farm features over 100 acres of U-Pick-Em pumpkin fields for you to explore and find the perfect pumpkins. Pumpkins aren't where the fun stops, try their hay bale maze or get lost in the winding paths of over six miles of Corn Mazes.
Visit their pigs, goats, ponies, donkeys, chickens and other farm animals. Enjoy their selection of fall festive treats and decorations such as gourds, indian corn, caramel apples, baked goods, straw bales and more.
---
Happy Pumpkin Picking!